News
Master Classes
10 October 2016 Year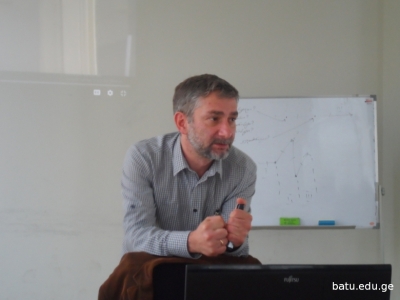 Playwriting and directing master classes organized by the Ministry of Education, Culture and Sports of Ajara A. R. specially for the students of film studies will be held from November 11 till October 15. Master class on playwriting will be delivered by playwright Irakli Solomonashvili and on directing by director Zaza Khalvashi.
Read more
Sergo Gogoladze`s Personal Exhibition
6 October 2016 Year
On October 5, Ajara State Museum of Art hosted the personal exhibition by Sergo Gogoladze, associate professor of the visual arts department of the Batumi Art State University. There were displayed paintings as well as graphic works.
Read more